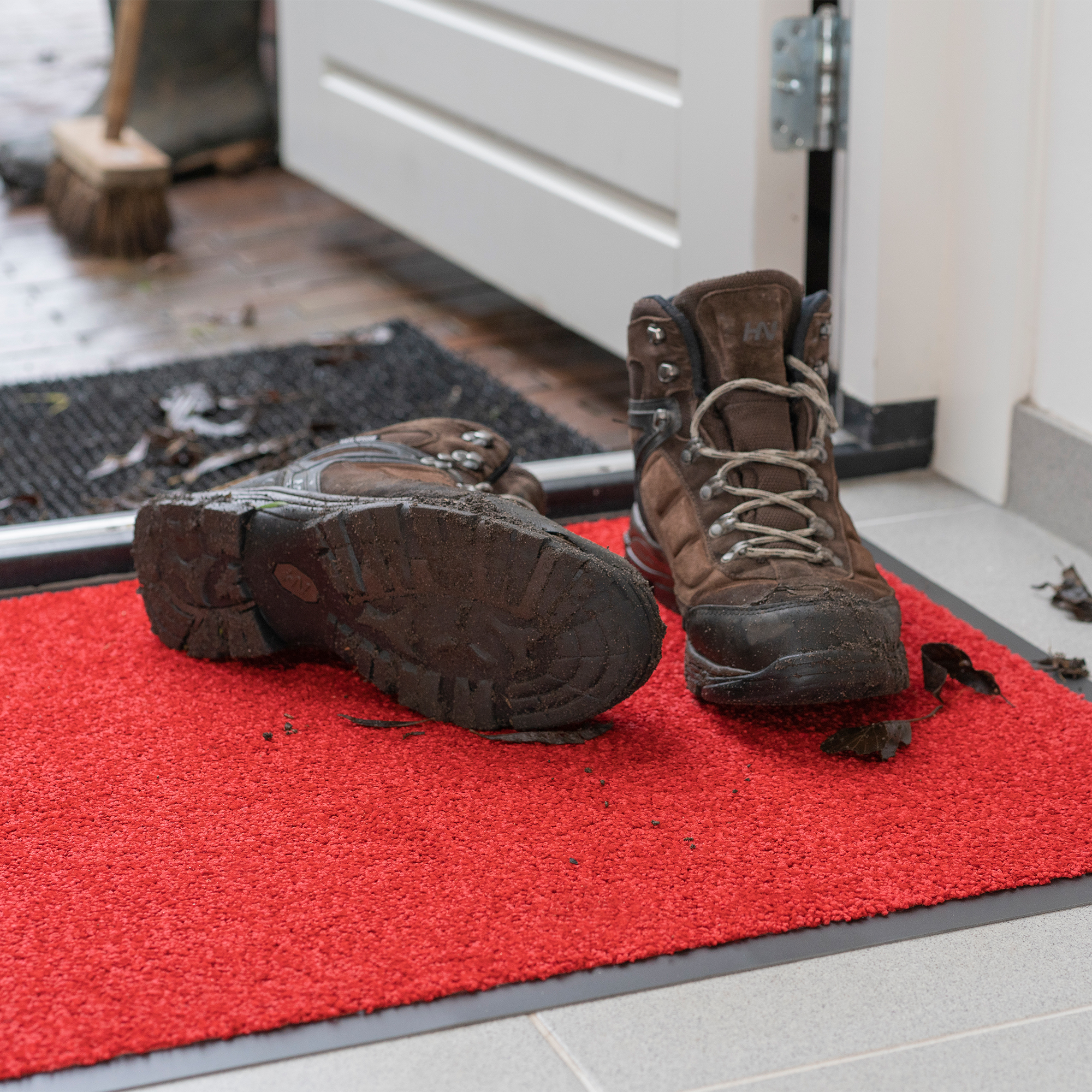 Time for an HQ dustcontrol mat
Walking your dog in the woods, children who enjoy a game of football outdoors… before you know it, your shoes and theirs are covered in dirt, and you can say goodbye to your clean floor. That's a shame, because it means you'll have to reach for your mop or vacuum to clean it all up again. With the right mat, this problem will be a thing of the past, and you'll be able to offer the right advice to your customers.
Which mat is right for which situation?
Mats come in so many shapes and sizes. As a supplier of HQ mats, Hamat is often asked: "which mat is right for which situation?" You can find the answer in the overview below.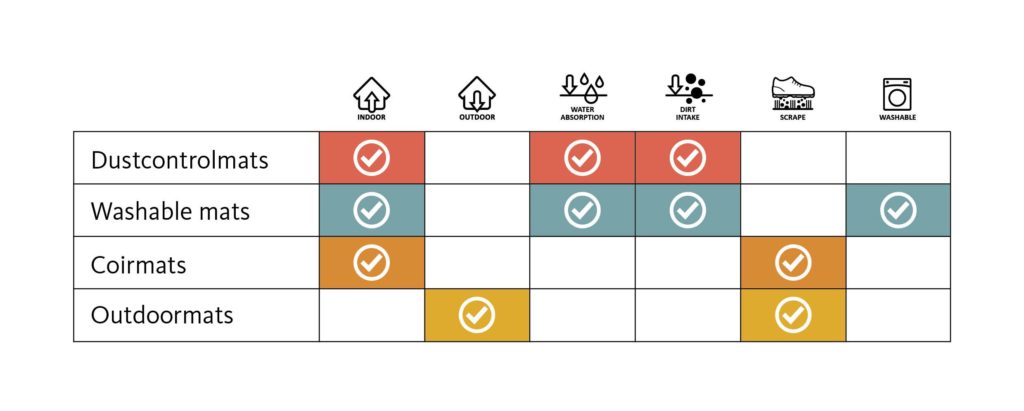 HQ dustcontrol mat; absorbs dirt and protects your floor
In winter, when shoes caked with dirt, mud, water and snow are a universal problem, we recommend placing an HQ dustcontrol mat at the entrances of residences or commercial buildings. These multifunctional indoor mats easily remove dirt from shoes. Thanks to their open structure, the dirt disappears into the mat. On top of that, polyamide (PA) mats even absorb moisture. With a dustcontrol mat, you can protect your floor and reduce the risk of damage and scratches.
Extensive range of dustcontrol mats
Dustcontrol mats come in a variety of designs, sizes and materials. For example, we offer mats with a uni design in the colours anthracite, brown, red or blue. However, if you want to add that extra touch to your entrance, you can pick from countless great prints or texts. We even offer dustcontrol mats with logos for commercial use; a great way to greet your customer!
How large should the mat be?
The size of the mat depends on the space available, as well as the customer's preferences. Make sure to pick a size that allows the mat to do its work properly. A dustcontrol mat works best if users have to take at least 3 steps on it.
The HQ dustcontrol mats are generally available in standard sizes of 40 x 60 cm / 60 x 80 cm / 80 x 120 cm. Many of these mats are also available in custom sizes or in roll form. Got to our website for our complete assortment of dustcontrol mats.
The advantages of a dustcontrol mat at a glance:
easily absorbs dirt
easily absorbs moisture if made of polyamide (PA) threads
available in various colours, designs and with various logo prints
available in both standard and custom sizes
helps you keep your floor clean
increases the lifespan of your floor
The dustcontrol mat is the ideal indoor doormat, especially in winter. We always recommend combining the indoor mat with an outdoor mat, to make sure as much dirt as possible stays outside. Visit our website for our extensive assortment of HQ outdoor mats.
Visit the HQ dealer for a proper mat
Would you like more information, or would you like to become an HQ dealer? Contact Hamat Sales Support via +31 38 – 385 55 28 or send an email to sales@hamat.com. They are happy to tell you more.